Choose Your Shutters
Our custom made-to-measure shutters are available for any style, design, and shape of window, in a choice of colours, louvre widths, and configurations. From our expert advice during your initial consultation, through to professional fitting come install time, there are plenty of reasons to choose All Blinds & Shutters. Get in touch with us today on 0800 098 8150 to book your free consultation.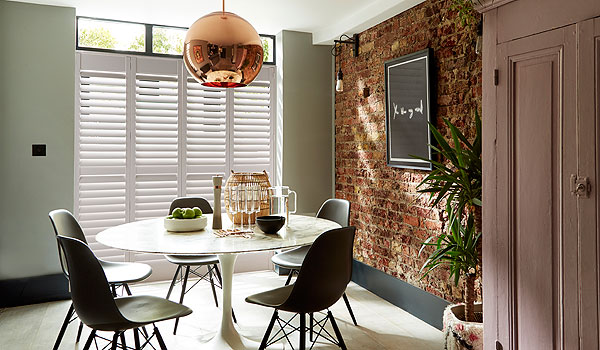 Full Height Shutters
Full Height shutters are our most popular shutter style, covering the full height of your window, providing a classic shutter style with privacy and a stylish look.
Find out more…
Tier-on-Tier Shutters
Tier-on-tier shutters are divided into two separate sets of panels covering the whole window, one on top of the other, which can be operated independently.
Find out more…
Café Style Shutters
Café style shutters cover the bottom half of your windows, providing style and privacy, while at the same time also allowing natural light into your room.
Find out more…
Solid Panel Shutters
Solid panel shutters are solid wood panels which cover the entire window for a more traditional look, perfect for full control over light filtration and privacy.
Find out more…
Shaped Shutters
We can also provide bespoke built shutter panels to fit unusual and awkward shaped windows, just get in touch for a free consultation.
Find out more…
Tracked Shutters
Rather than fitting shutters in the usual manner with frames and hinges, tracked shutters slide on a track which concertinas completely back.
Find out more…
Blackout Shutters
Blackout shutters are the ideal choice for bedrooms, nurseries, or any situation where you require almost total darkness such as home cinema rooms.
Find out more…
Seattle Shutters
Seattle is our most popular choice of shutter, it's an affordable option, recommended for high traffic areas within the home.
Find out more…
Georgia Shutters
Our Georgia range is a fantastically adaptable shutter, this range looks as good as a real wood shutter but has more durability.
Find out more…
Boston Shutters
Crafted from beautiful solid basswood panels our Boston shutters work well in any type of setting, be it contemporary, traditional, or country living.
Find out more…
Montana Shutters
The Montana shutter has a stunning tight grain with a smooth finish, and are well suited to rooms that require extra durability.
Find out more…
Hollywood Shutters
The Hollywood shutter range is highly resistant to water, which makes it another great shutter choice for Kitchens and Bathrooms.
Find out more…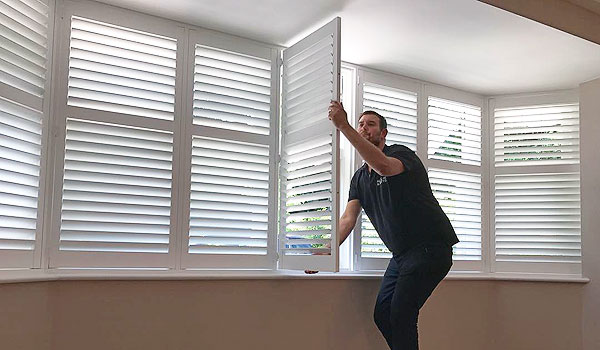 Contact us for a free quote
Our specialists will discuss our range of shutters to suit your style, needs, and budget, and provide you with your free quote.
FAQs
Have a question for us? We have the answers to our most commonly asked questions on our FAQ page. Find out more...
View our brochure
For inspiration take a look at our brochure online, it includes all of our products, choices, and accessories. Find out more...